Contact Steve directly if you are interested in purchasing any of the paintings, or if you wish to discuss a commission.
All paintings are available unframed, but can be mounted and framed to the customer's requirements.
As well as the original artwork, fine art prints are available for most of the paintings.  Contact Steve for details.
Chicago Prairie  – Acrylics on Canvas Board  – May 2020 – 20″ x 16″  – SOLD
Fine Art Print available; contact Steve
Winter Wonderland  – Acrylics on Canvas Board  – June 2020 – 20″ x 16″  – £95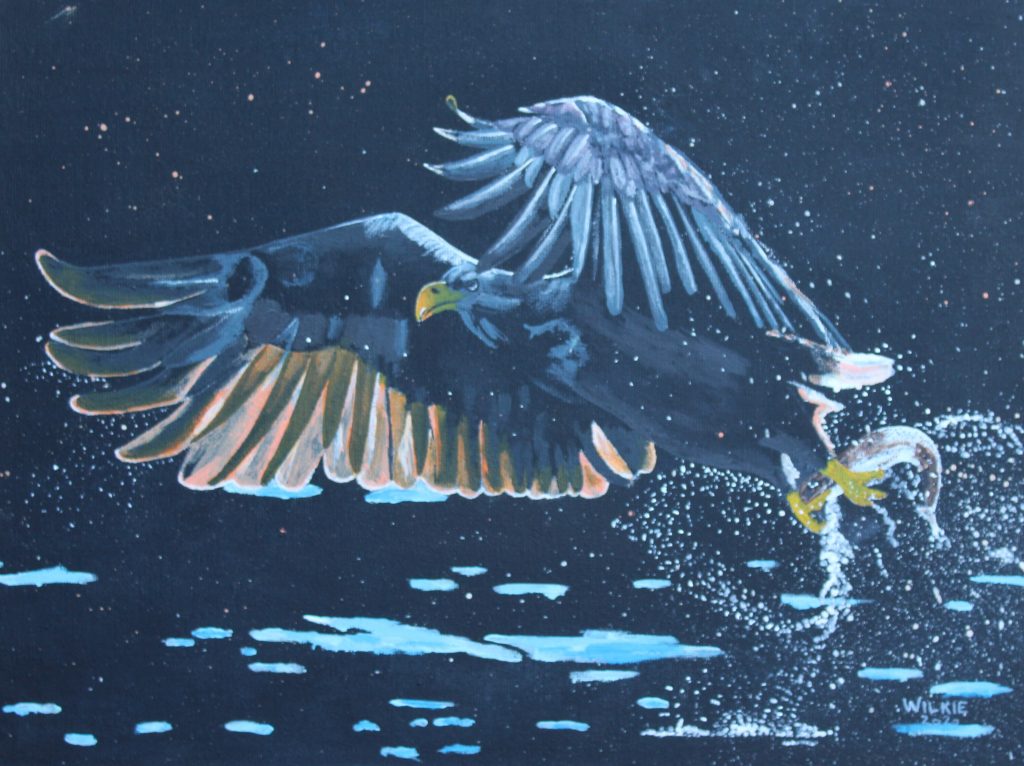 Eagle  – Acrylics on Canvas Board  – April 2020 – 20″ x 16″  – £120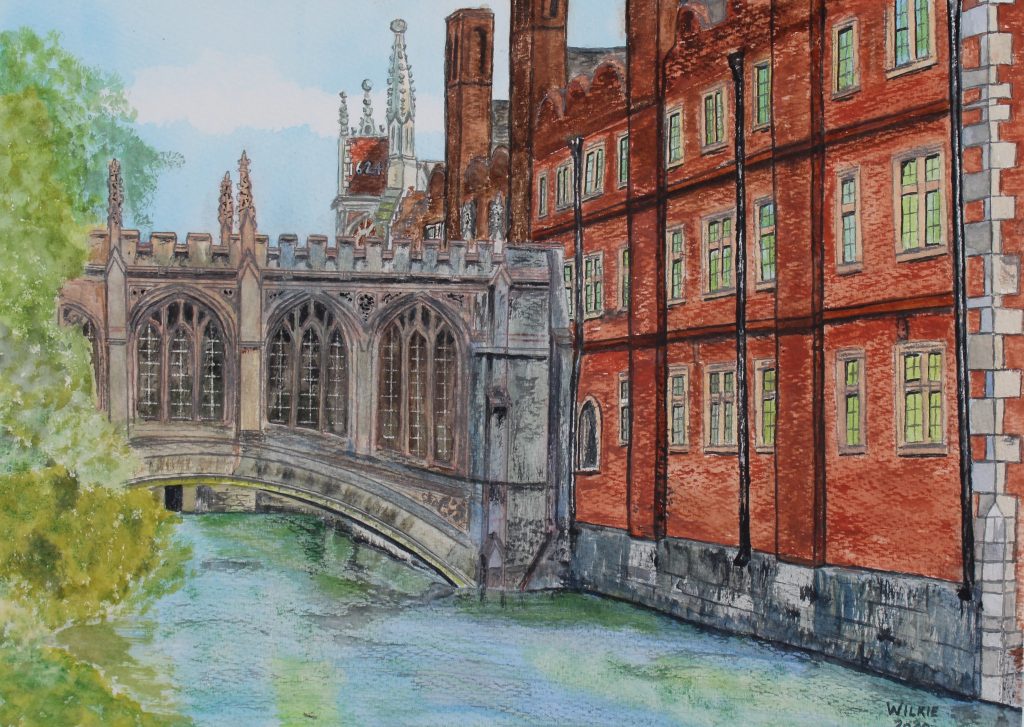 Bridge of Sighs  – Watercolours – April 2020 – 15″ x 11″  – £75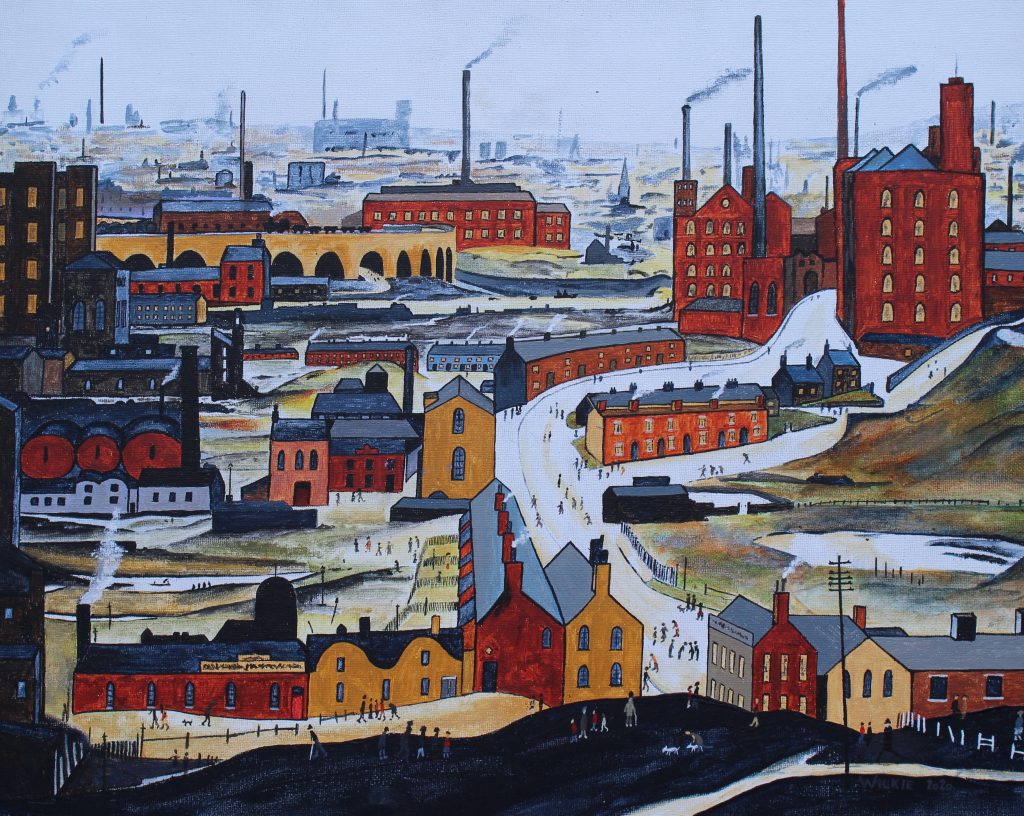 Industrial Landscape (after L S  Lowry) – Acrylics on Canvas Board  – June 2020 – 20″ x 16″  – Not for Sale           Fine Art Print available; contact Steve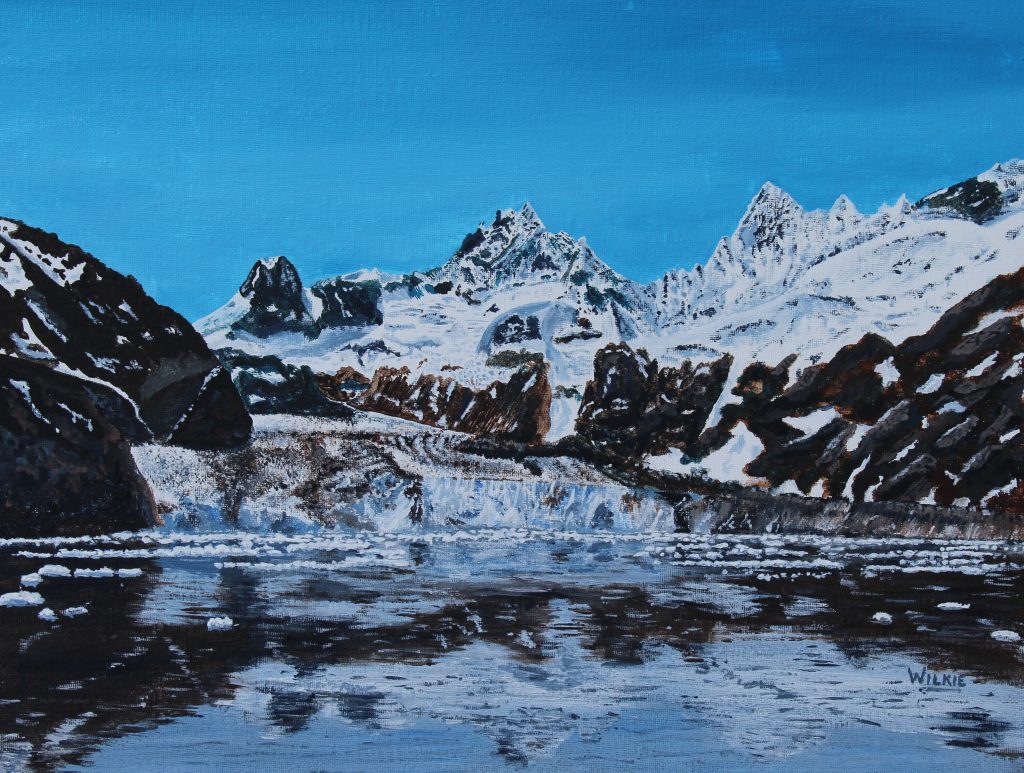 Glacier Bay – Acrylics on Canvas Board  – June 2020 – 20″ x 16″  – Not for Sale
Fine Art Print available; contact Steve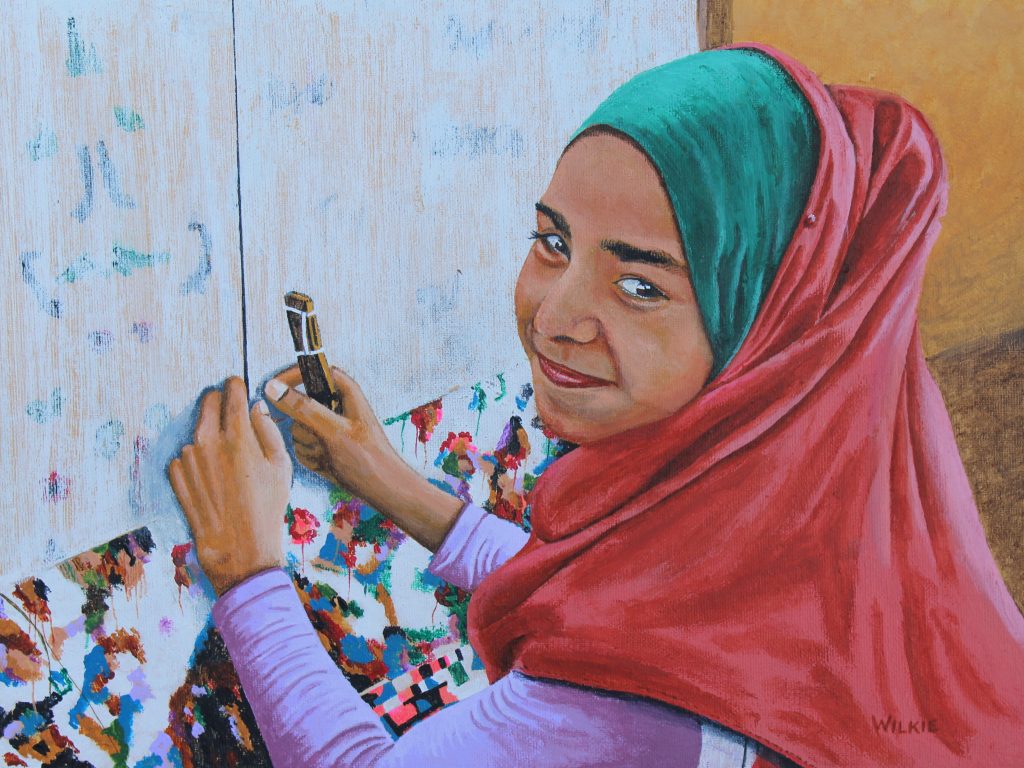 Apprentice Carpet Weaver – Acrylics on Canvas Board  – May 2020 – 20″ x 16″  – £180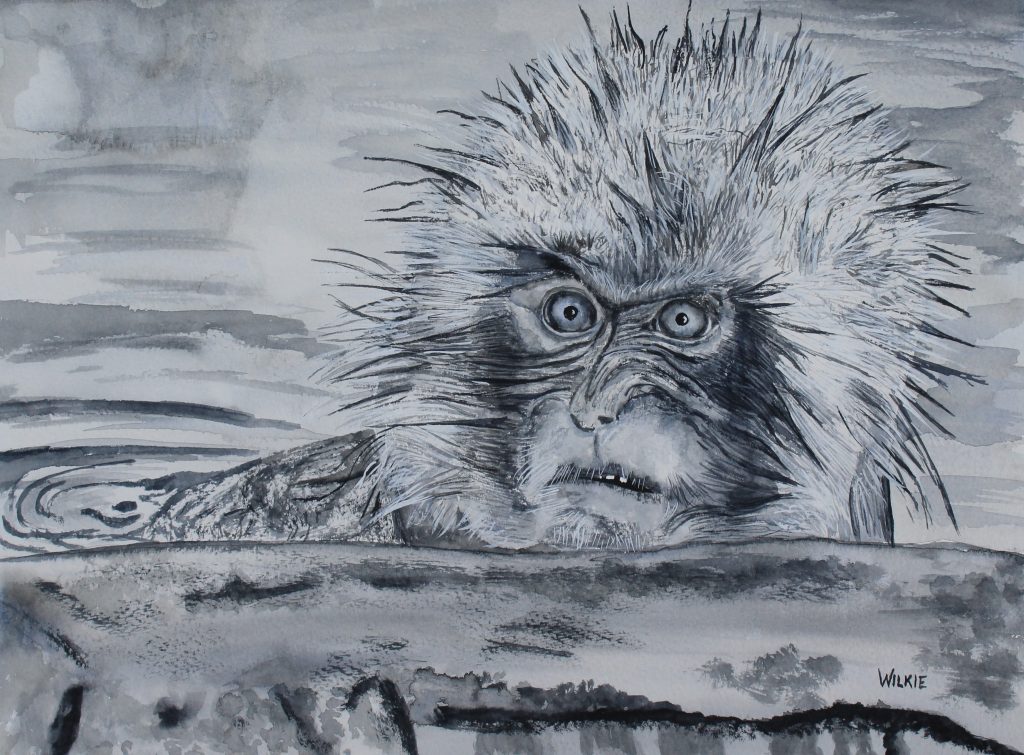 Grumpy Monkey (after a photograph by Eigil Jensen)  – Watercolours – April 2020 – 15″ x 11″  – £60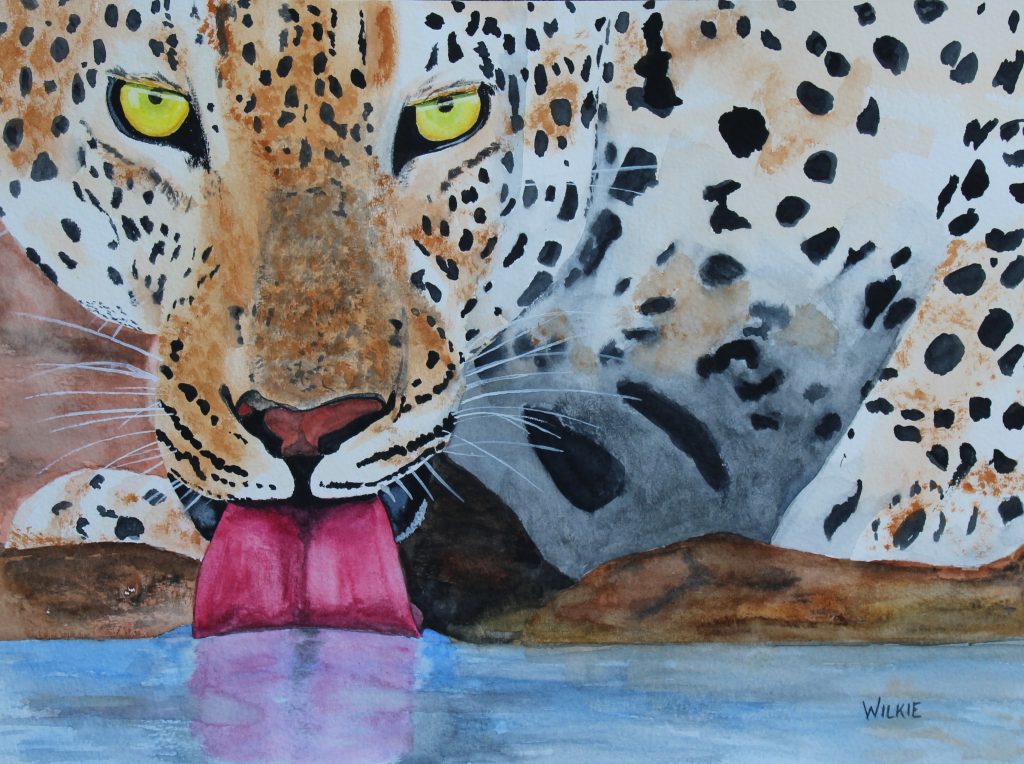 Cheetah (after a photograph by Dr Siegmar Bergfeld)  – Watercolours – April 2020 – 15″ x 11″  – £70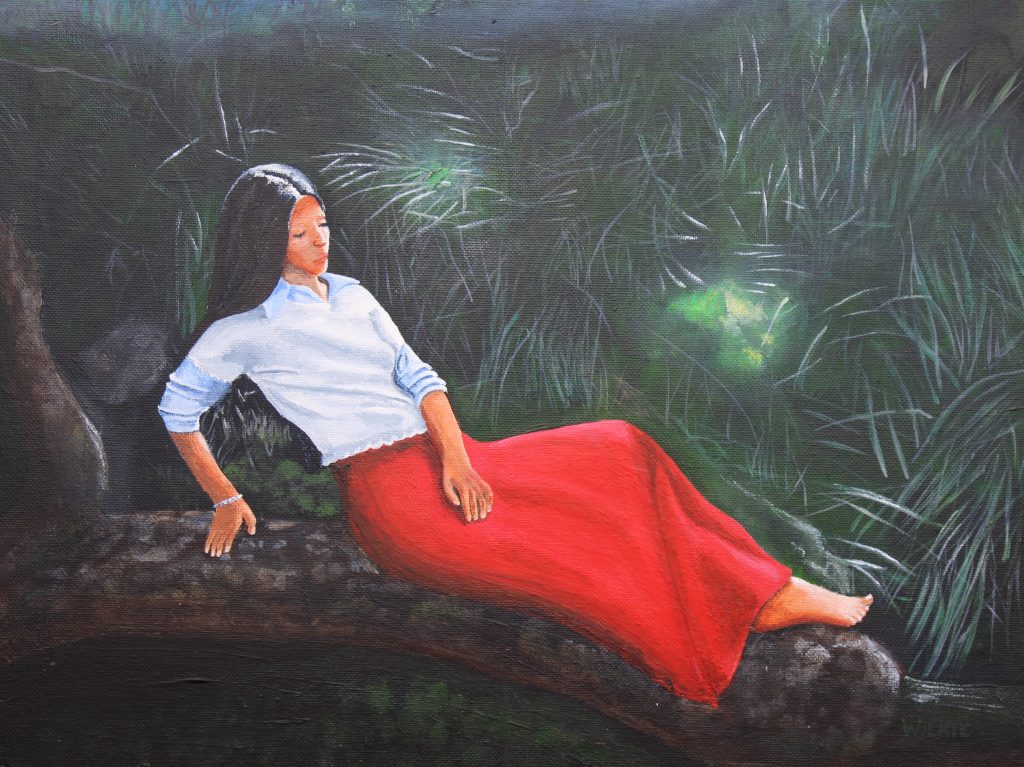 Cath – Acrylics on Canvas Board  – June 2020 – 20″ x 16″  – £90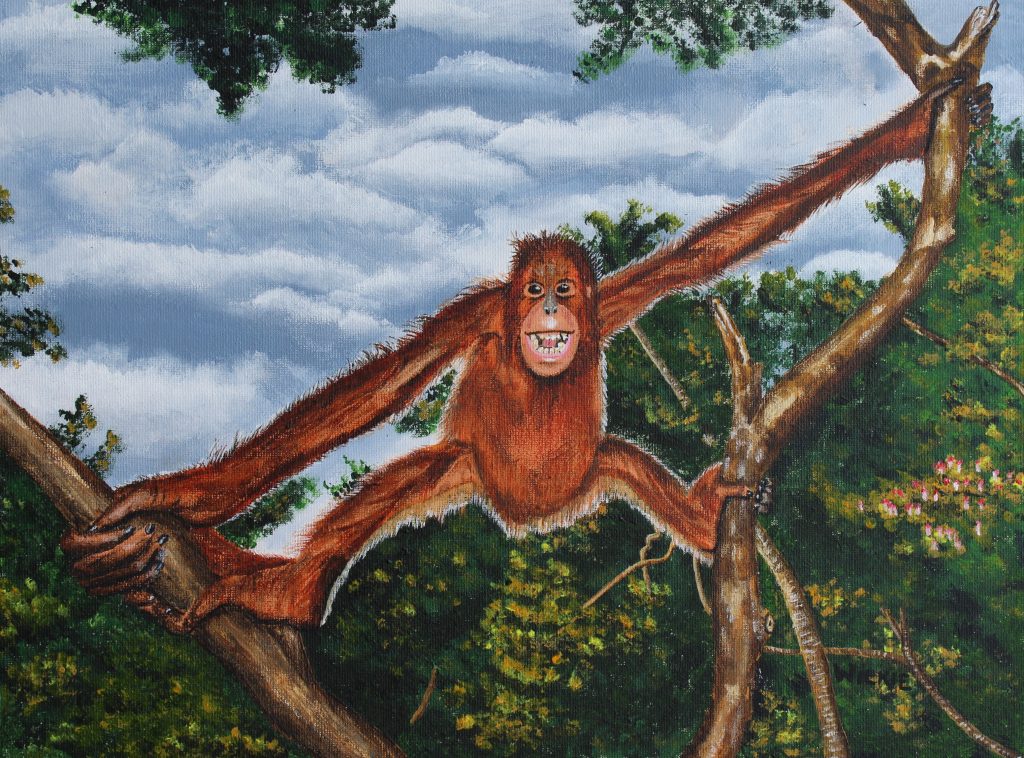 Baby Urang – Acrylics on Canvas Board  – May 2020 – 20″ x 16″  – £90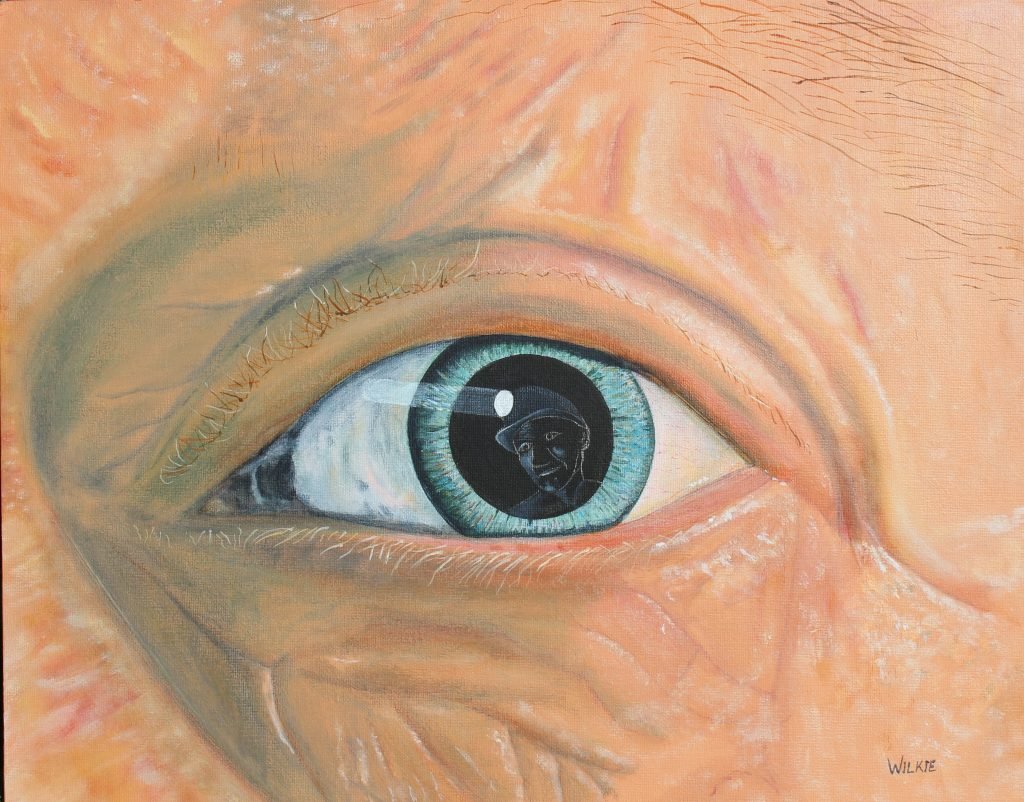 Eye of the Miner – Acrylics on Canvas Board  – June 2020 – 20″ x 16″  – SOLD
Fine Art Print available; contact Steve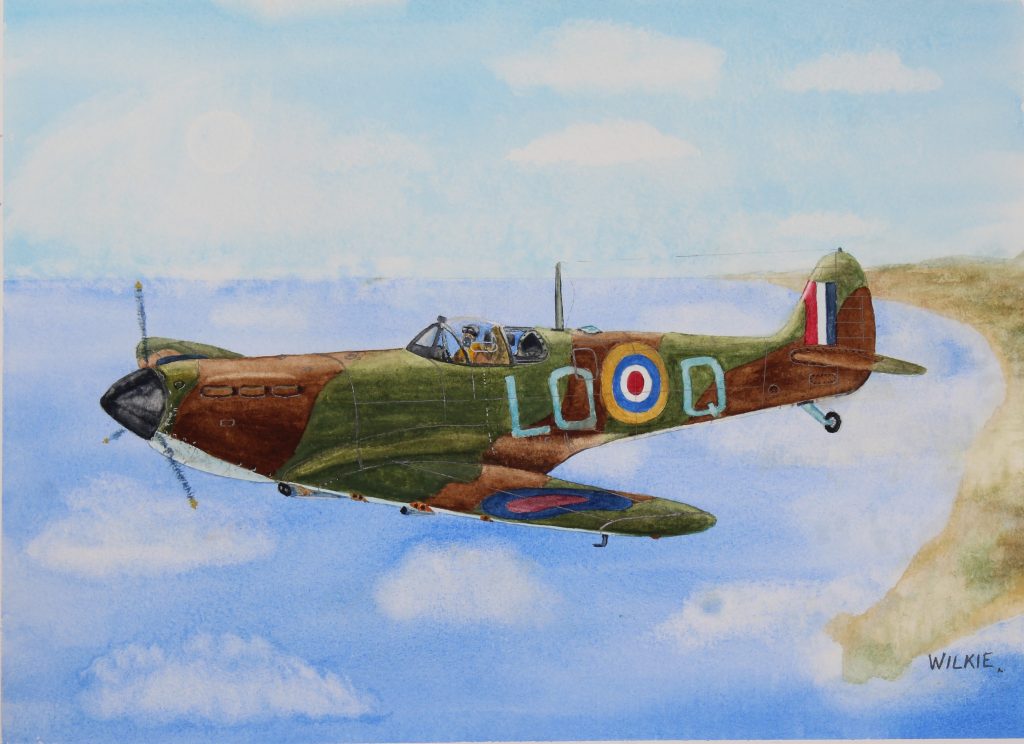 Spitfire – Watercolours  – May 2018 – 15″ x 11″  – £75
Muslim Dignitary  – Acrylics on Canvas Board  – May 2020 – 12″ x 16″  – £180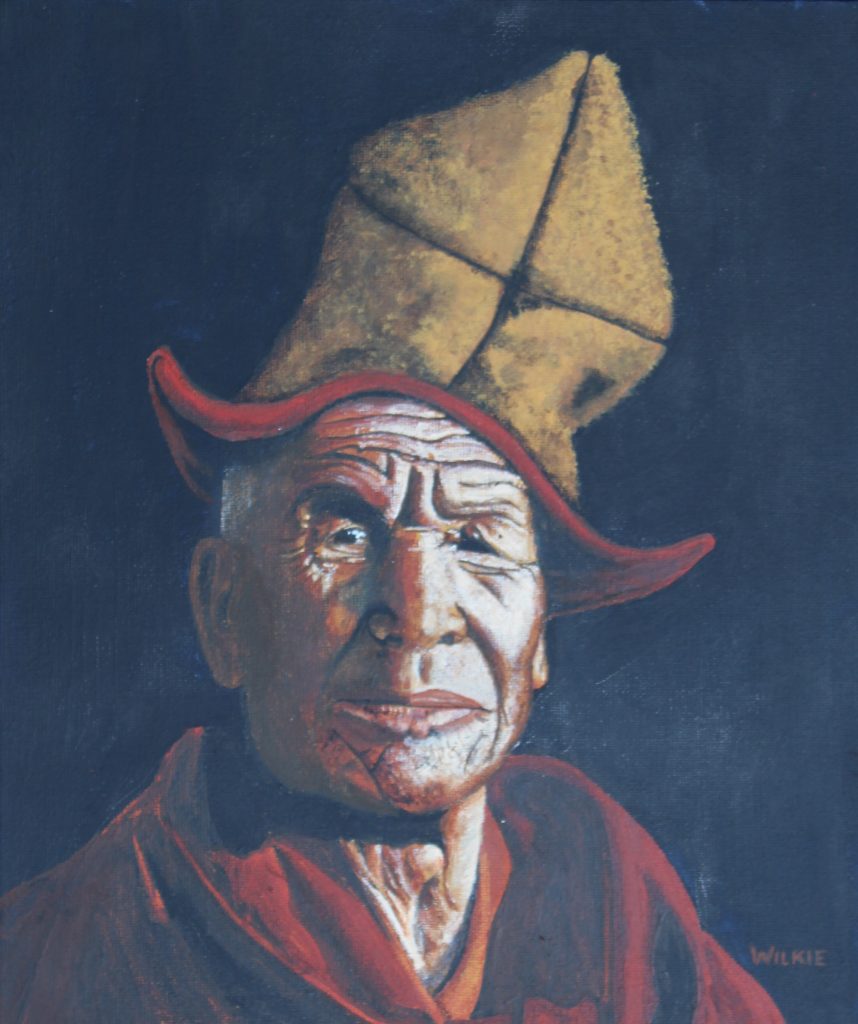 Buddhist Monk – Acrylics on Canvas Board  – May 2020 – 12″ x 16″  – SOLD
Fine Art Print available; contact Steve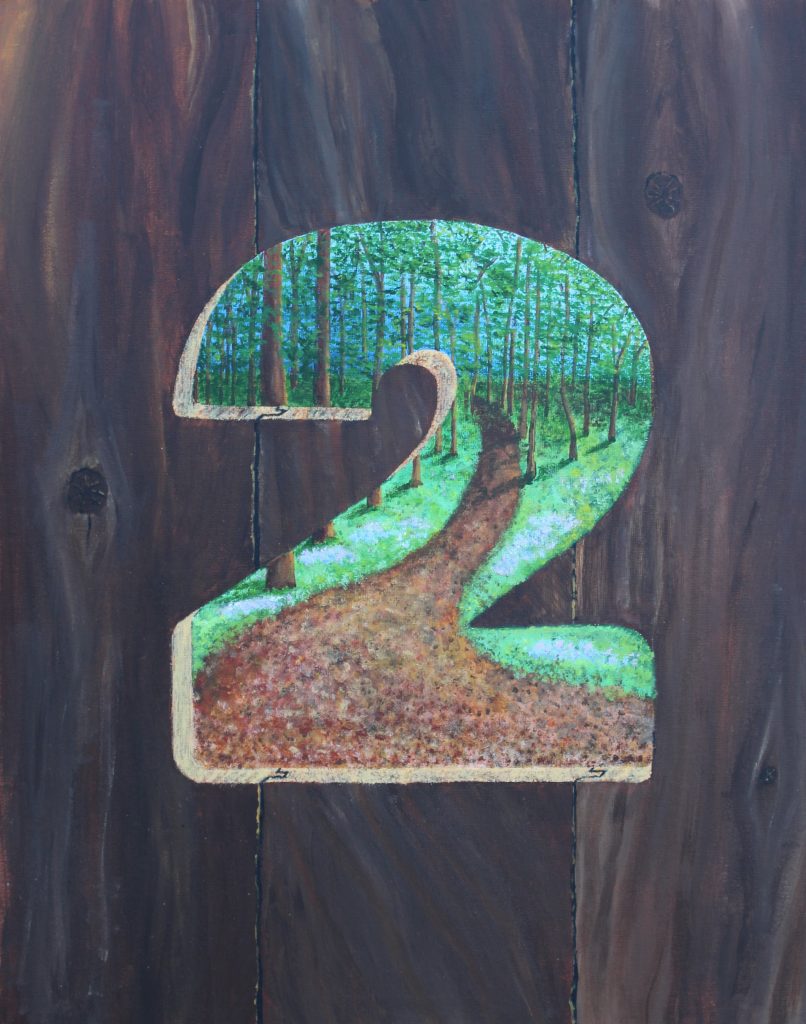 "In 2 – The Woods"- Acrylics on Canvas Board  – January 2019 – 20″ x 16″  – £120″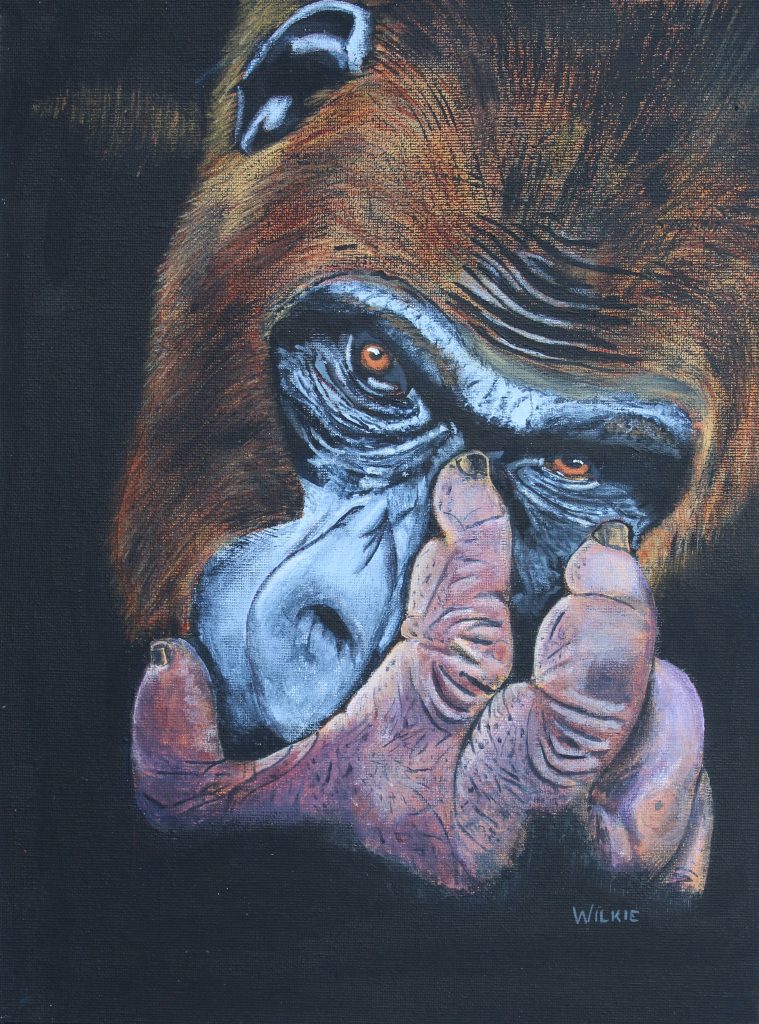 Thinking Gorilla (after a photograph by Tomasz Szpila) – Acrylics on Canvas Board  – May 2020 – 20″ x 16″  – £130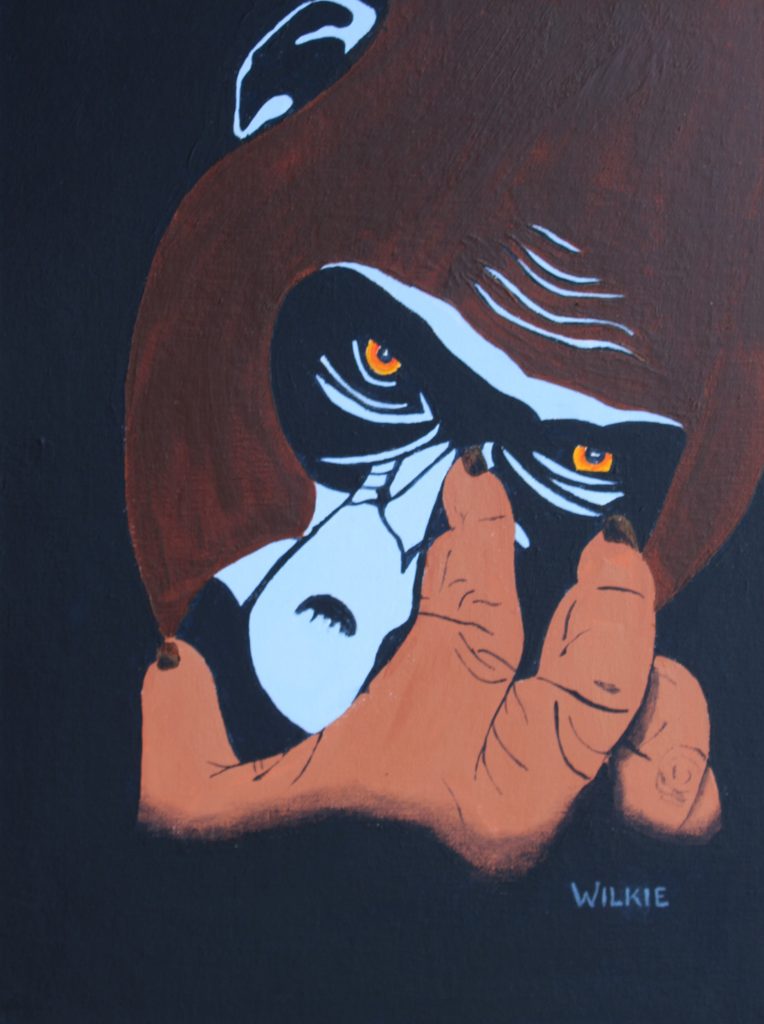 Minimalistic Gorilla (after a photograph by Tomasz Szpila) – Acrylics on Canvas Board  – May 2020 – 20″ x 16″  – £60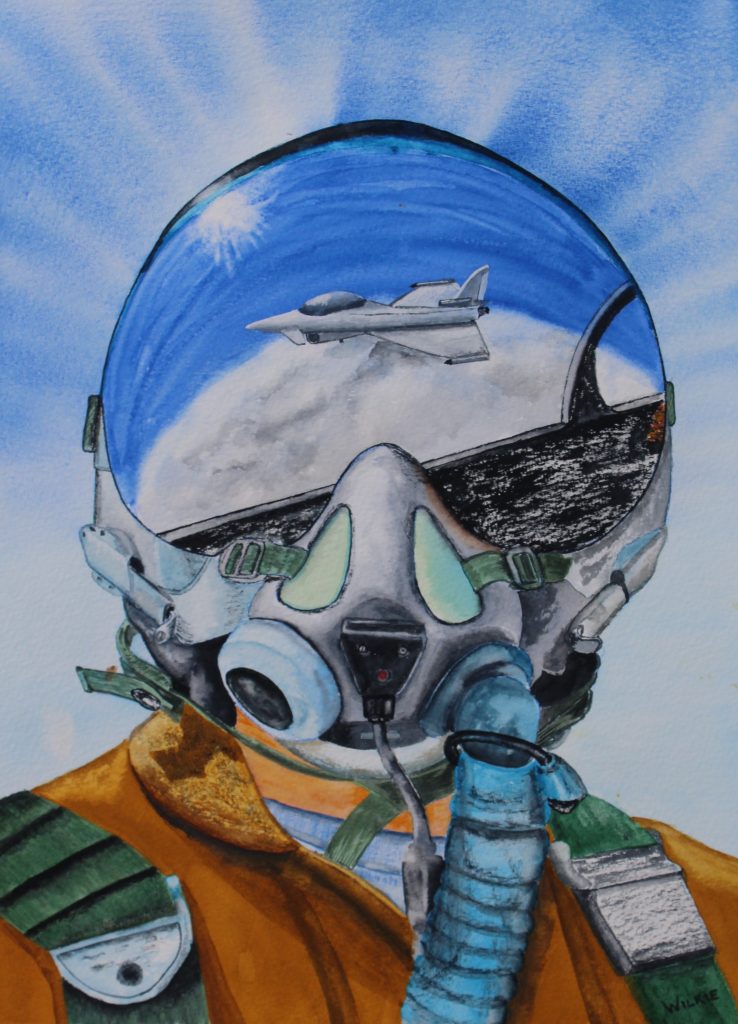 Fighter Pilot  – Watercolours – January 2020 – 15″ x 11″  – £75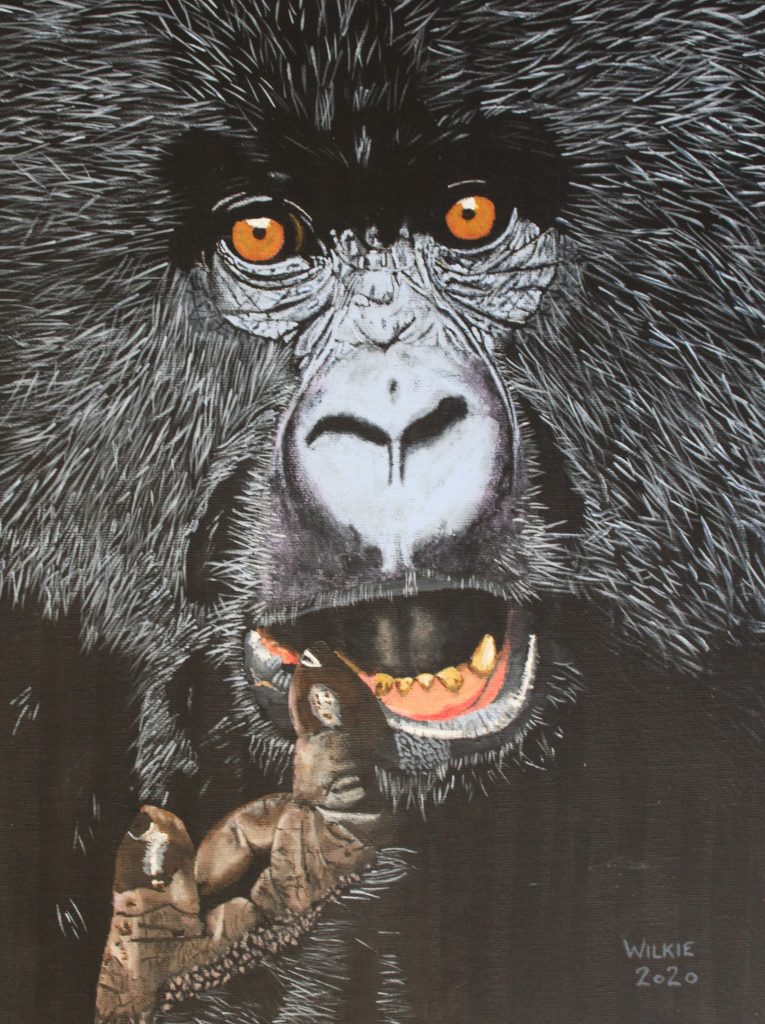 Gorilla Focus (after a photograph by Carsten Braun)  – Acrylics on Canvas Board  – April 2020 – 20″ x 16″  – £150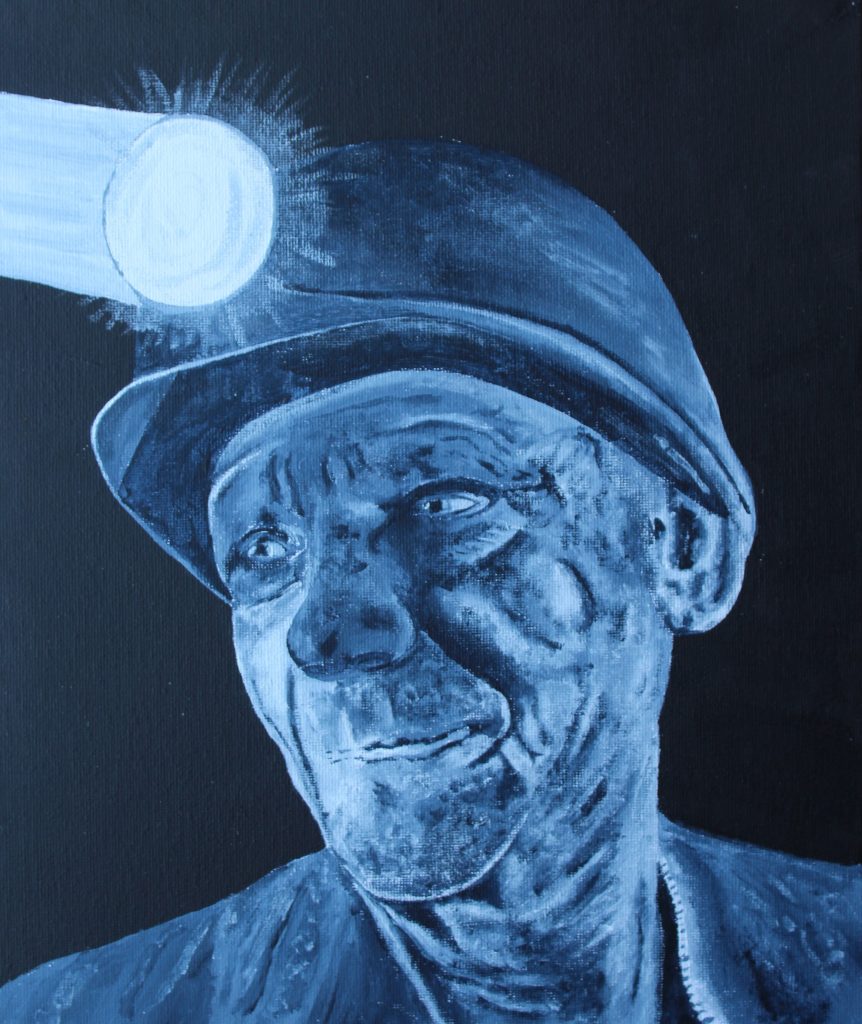 Monochrome Miner – Acrylics on Canvas Board  – June 2020 – 12″ x 10″  – SOLD
Fine Art Print available; contact Steve