Contact Cherrie directly if you are interested in purchasing any of the paintings, or if you wish to discuss a commission.
All paintings are available mounted, but can be framed to the customer's requirements.  Where indicated, the paintings also come with frames.
As well as the original artwork, fine art prints are available for most of the paintings.  Contact Steve Wilkinson at steve@newbigginartscentre.org for details.
Coloured Bottles – Watercolours on blackmount with orange cherry frame – 35cm x 25cm –  £60
Colourful Still Life – Watercolours on white mount – 32cm x 22cm –  £40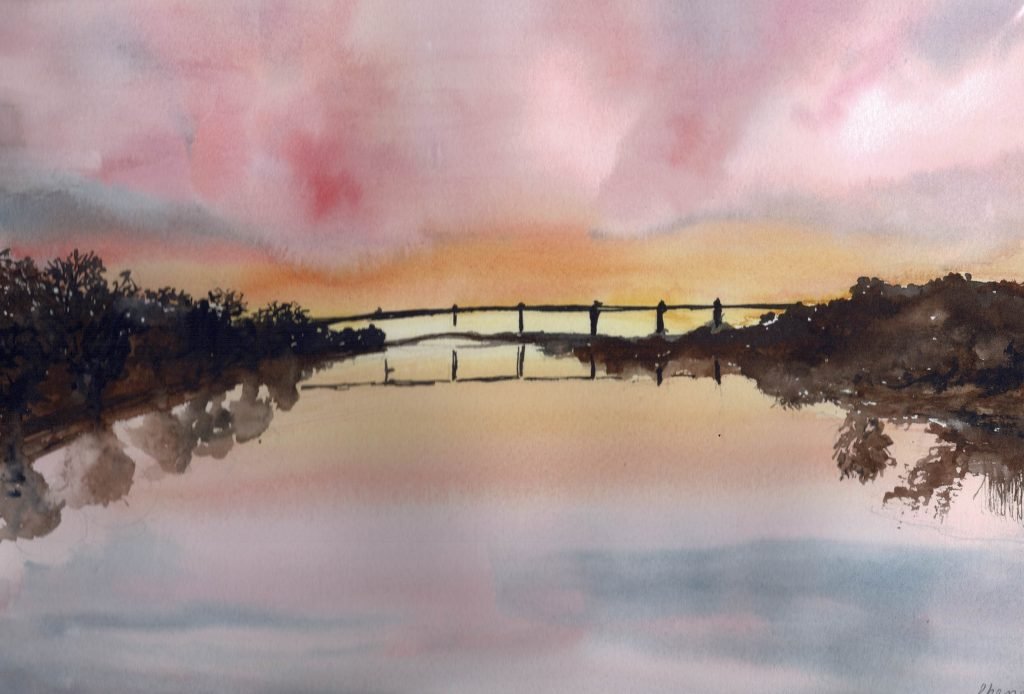 Evening Crossing – Watercolours on white mount – 32cm x 22cm –  £20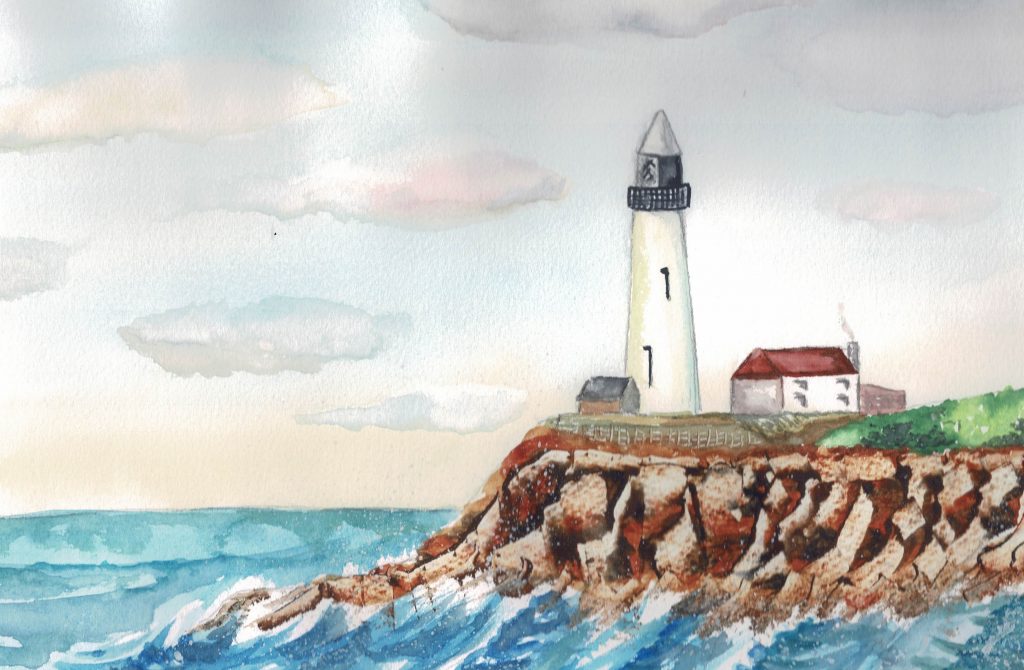 Lighthouse – Watercolours on white mount – 32cm x 22cm –  £15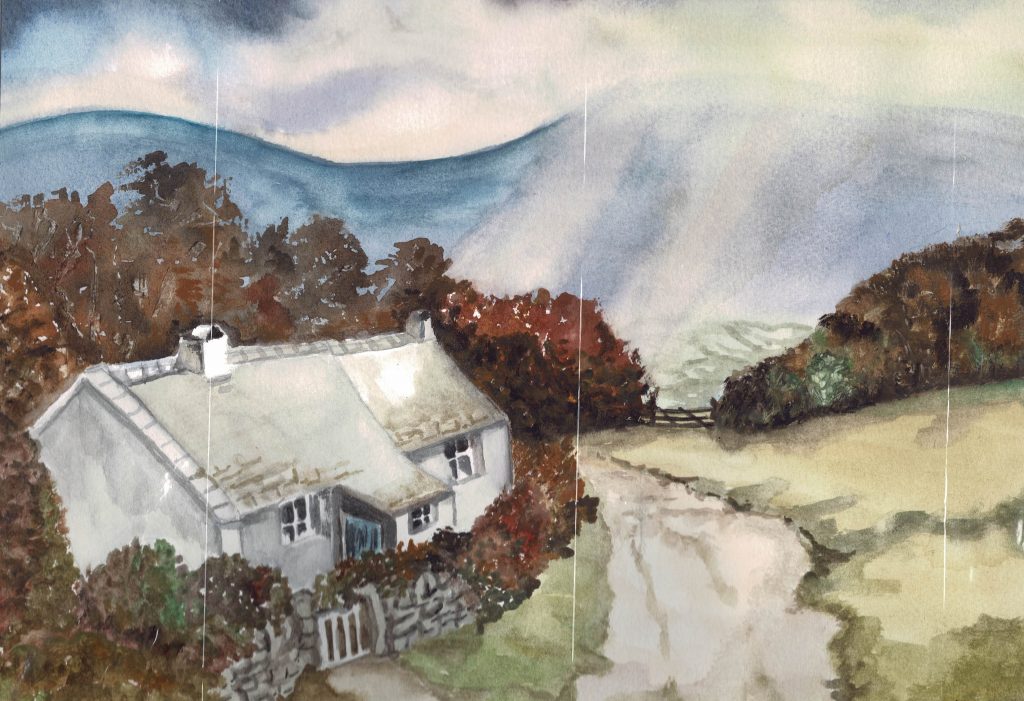 Mountain Retreat- Watercolours on cream mount – 32cm x 22cm –  £40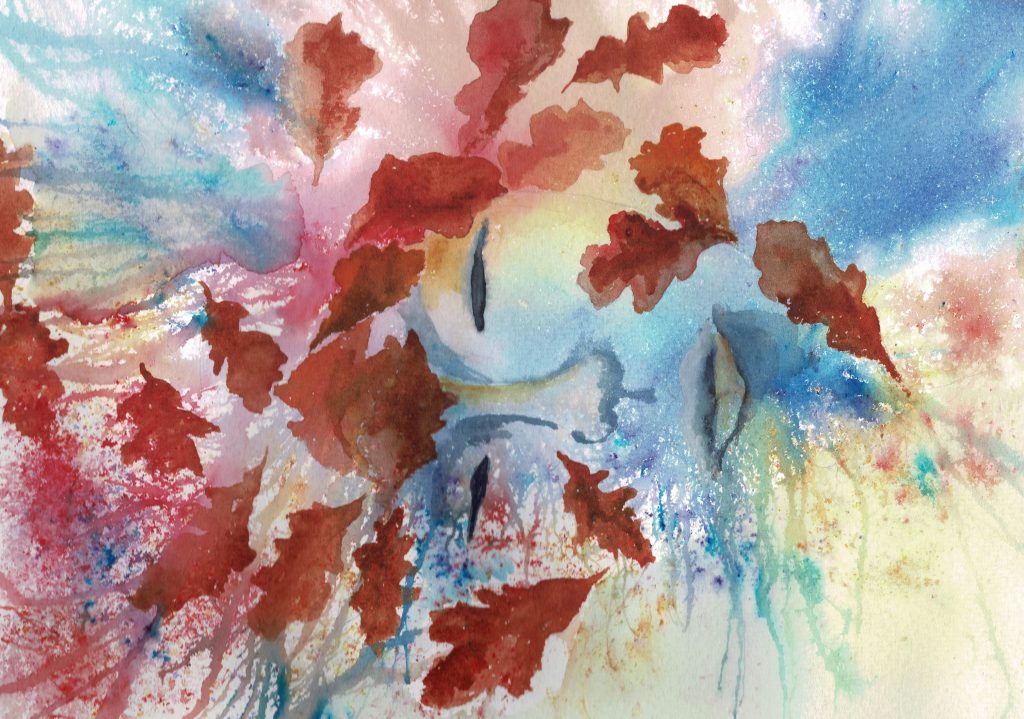 Oak Leaves – Watercolours on white mount – 32cm x 22cm –  £30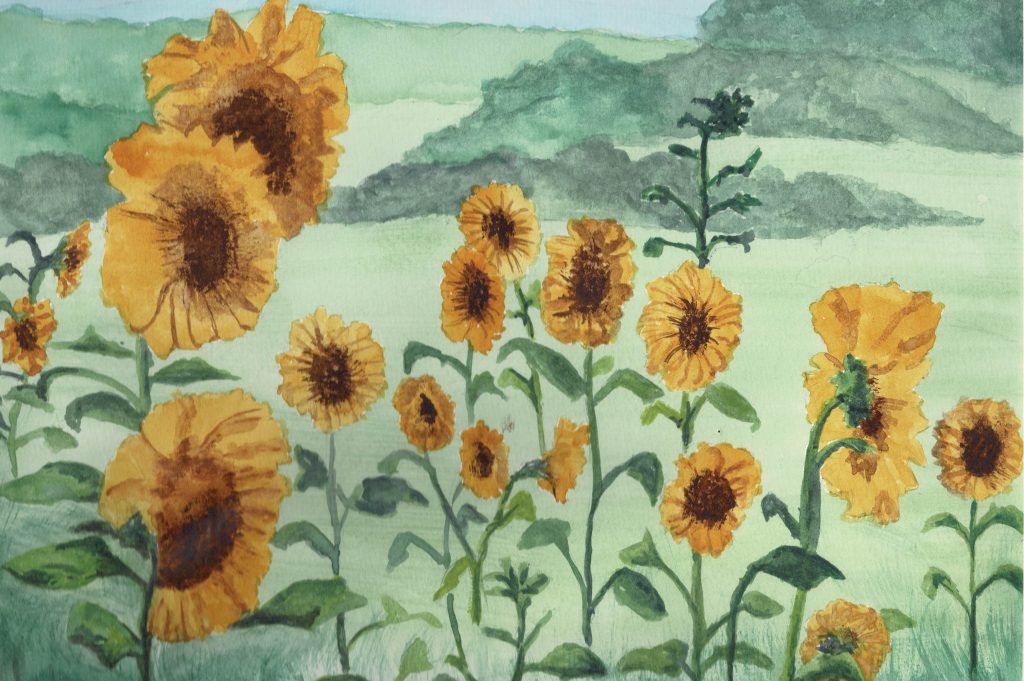 Sunflowers – Watercolours on white mount – 32cm x 22cm –  £30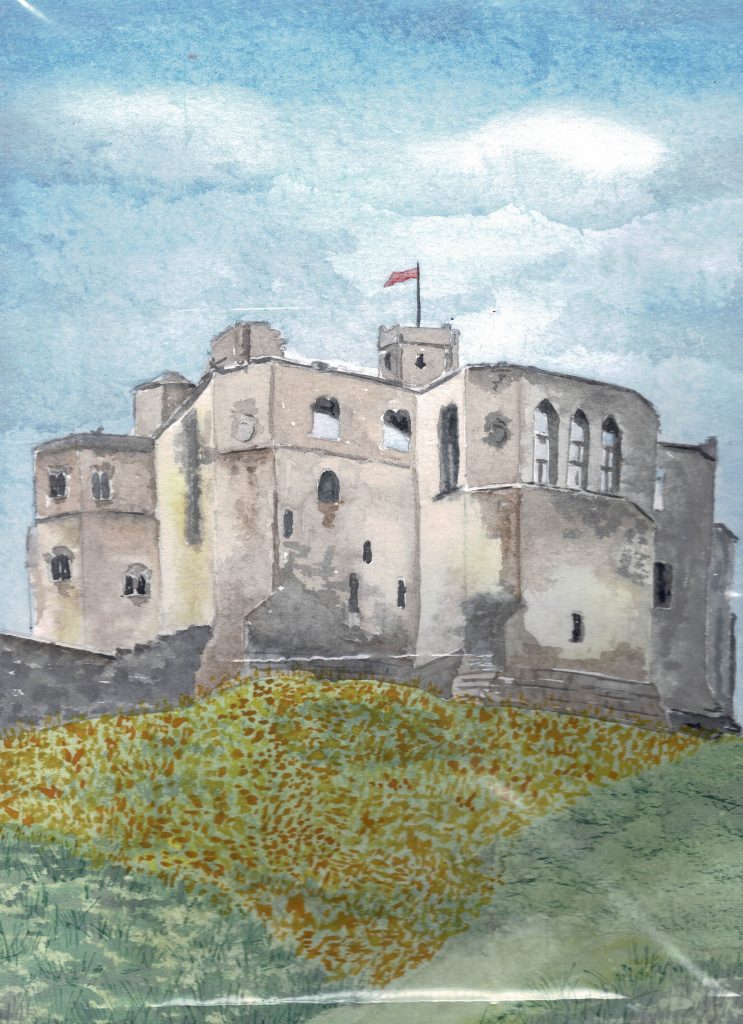 Warkworth Castle- Watercolours on white mount – 32cm x 22cm –  £40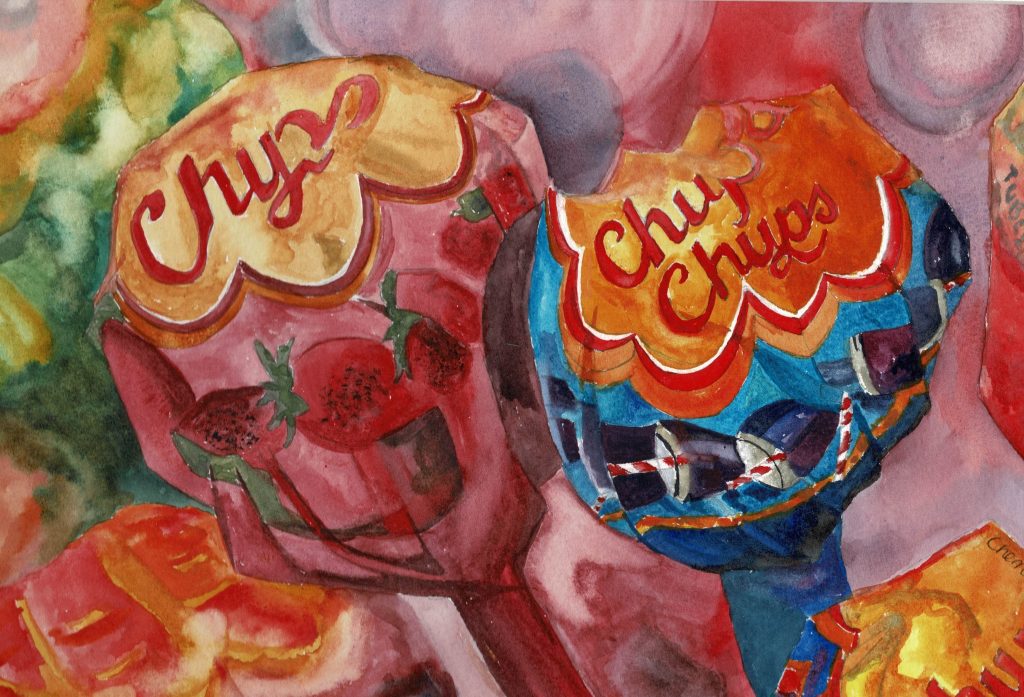 Chupa Chups – Watercolours on white mount – 32cm x 22cm –  £30
Colliery Tracks – Watercolours on grey mount in mahogany/gold frame – 32cm x 22cm –  £50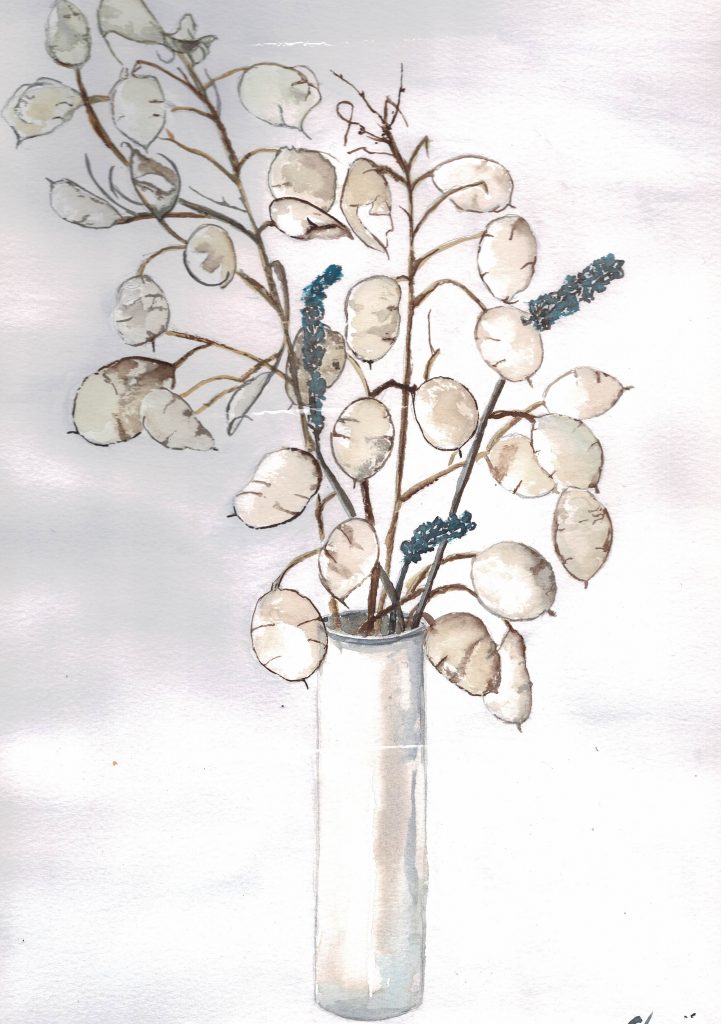 Crisp and Dry – Watercolours on white mount – 32cm x 22cm –  £30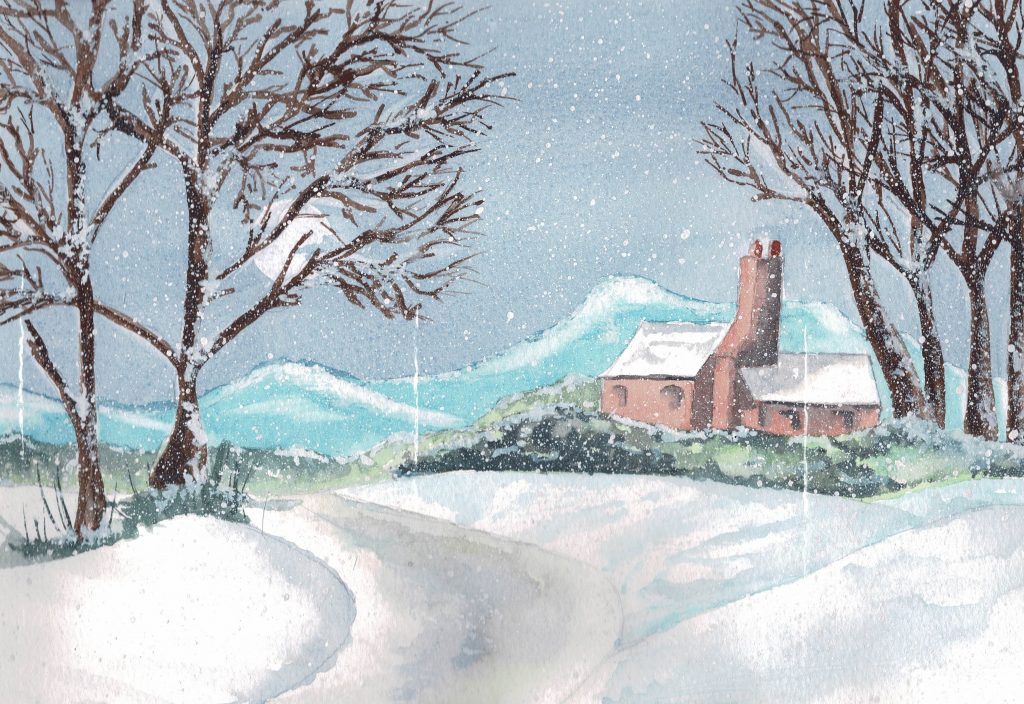 It's Snowing! – Watercolours on white mount – 32cm x 22cm –  £25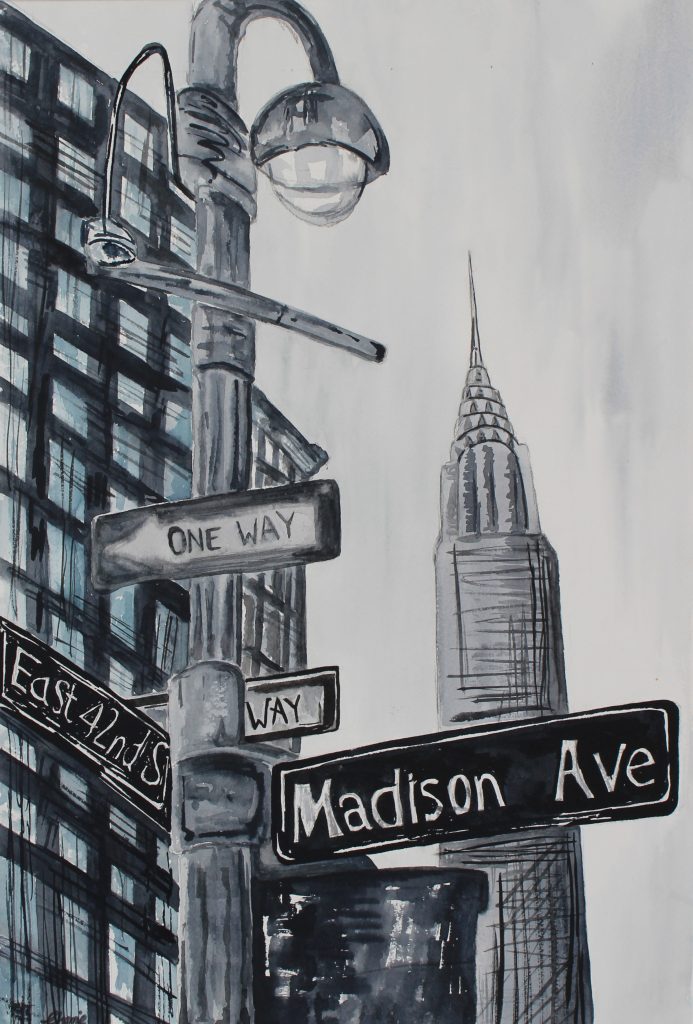 Madison and 42nd – Watercolours on red mount in black frame – 52cm x 33cm –  £70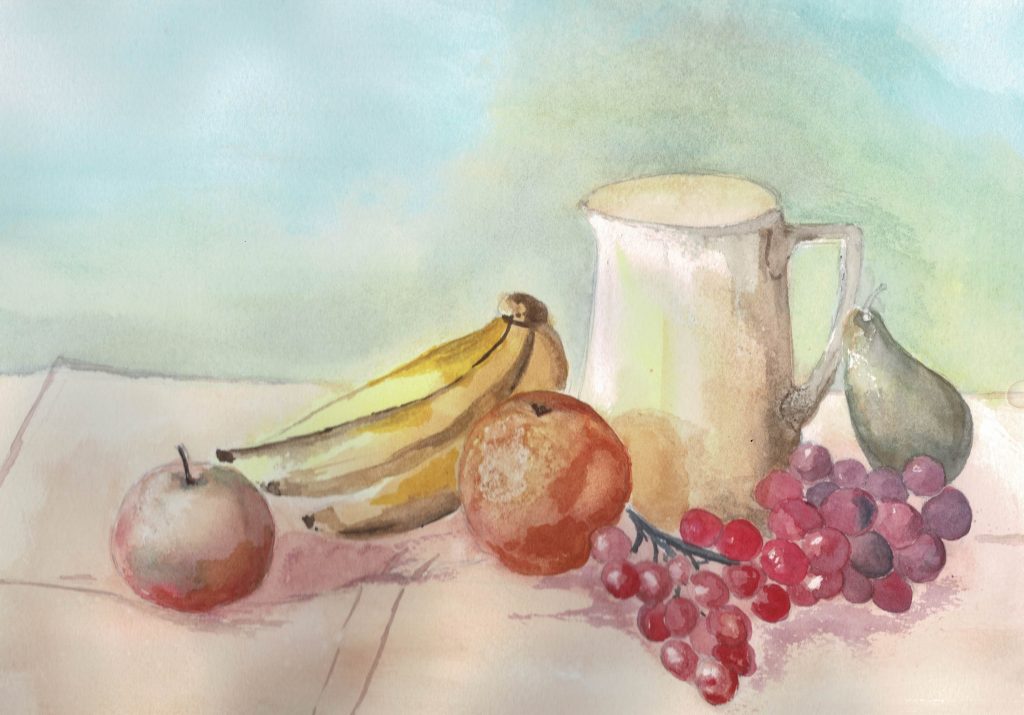 Still Life – Watercolours on cream mount – 32cm x 22cm –  £30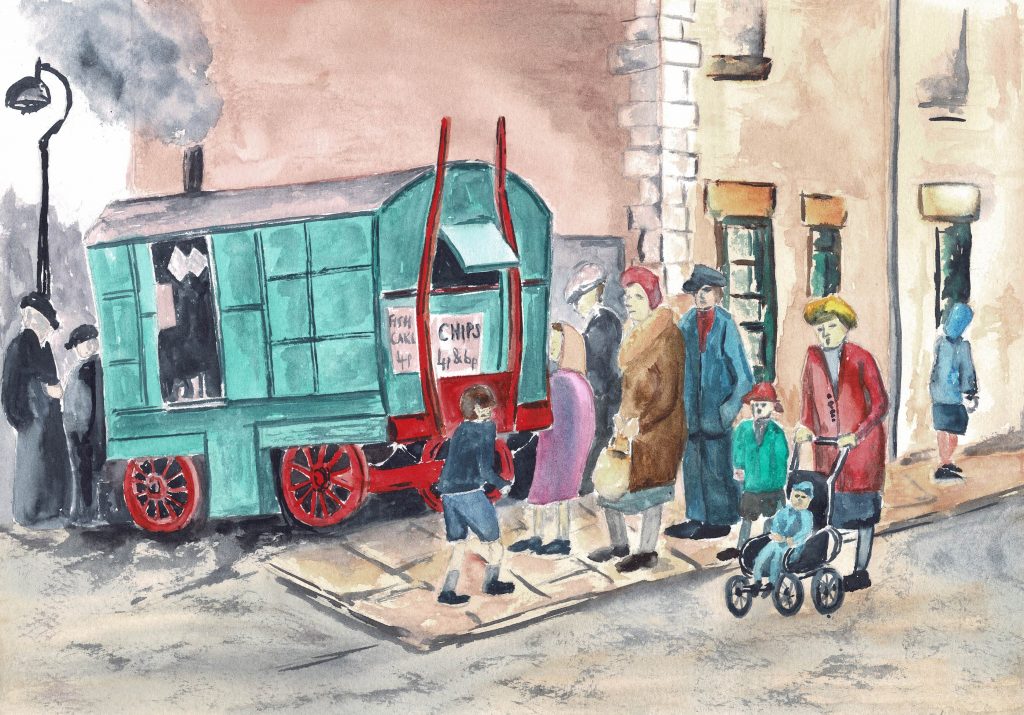 Suppertime! – Watercolours on white mount – 32cm x 22cm –  £30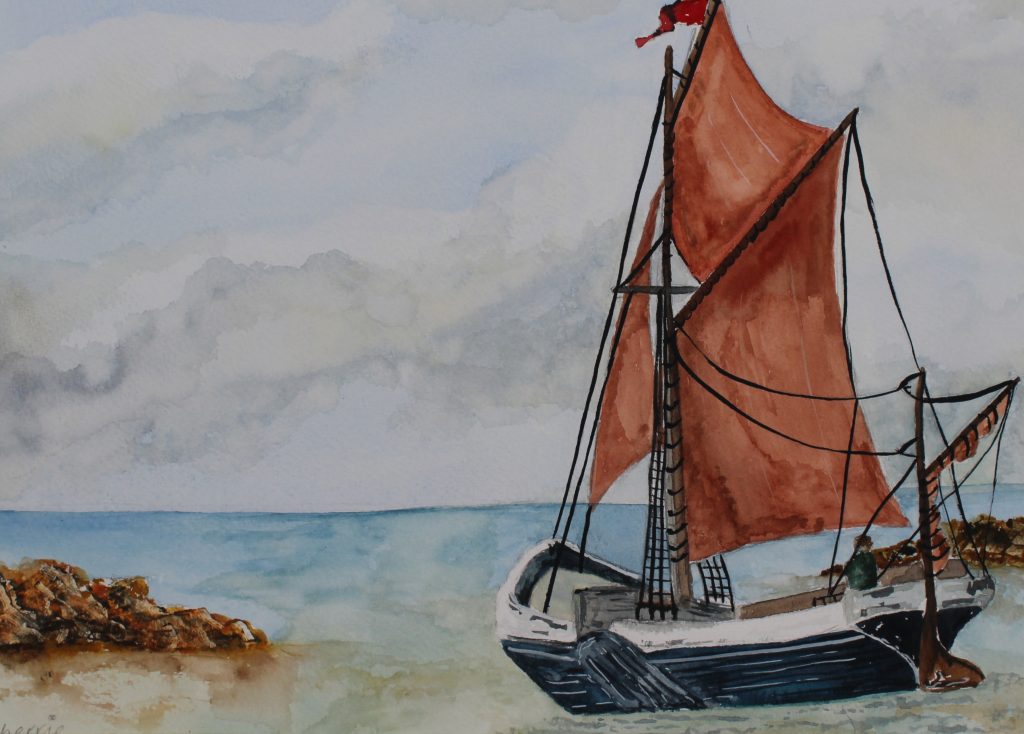 Thames Barge – Watercolours on white mount in gold frame – 32cm x 22cm –  £30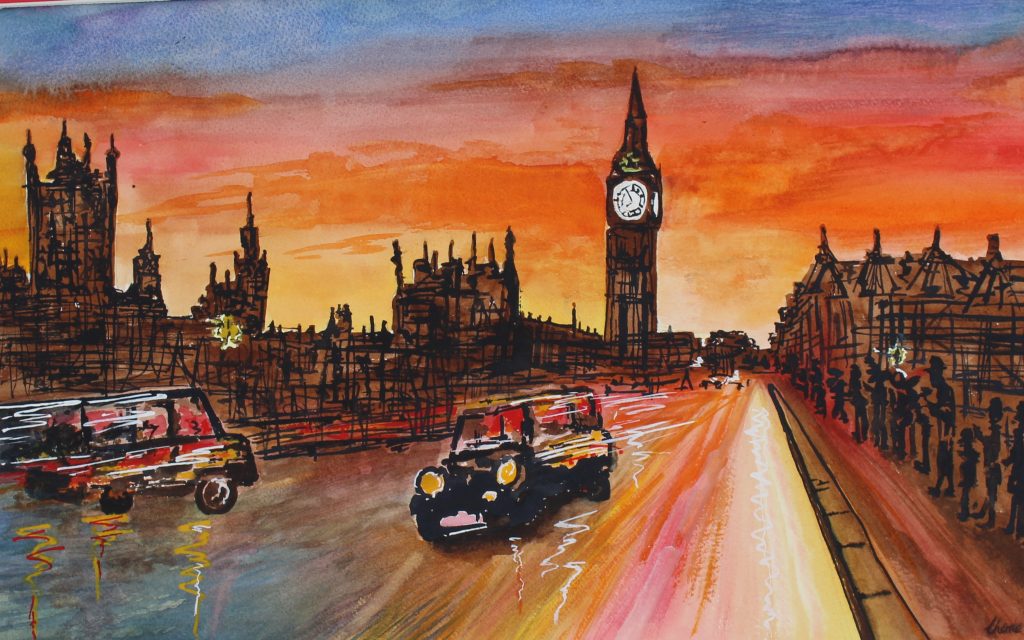 Westminster Bridge – Watercolours on red mount in black frame – 52cm x 33cm –  £70