WELCOME to the brand new website for the Newbiggin Arts Centre
COVID UPDATE
After a thorough 'deep clean'  and refurbishment, we have re-opened the new-look Centre for restricted number (rule of six) workshops.  During these times, the Centre shop will be open.
If you would like to attend a watercolours, acrylics, or oil painting workshop, or the craft club, please get in touch with admin@newbigginartscentre.org
We hope soon to recommence the Friday evening Children's Art Club; but we need first to sort out the COVID restrictions as they apply to children.
Newbiggin Arts Centre is a registered charity; number 1163002
We have changed the name (of Little Gem Arts & Crafts Gallery) to Newbiggin Arts Centre to reflect our new image and vocation.
The charity was originally formed in August 2015 to serve the local community in and around Newbiggin-by-the-Sea, Northumberland.
Our objective is to advance education in Art and Crafts for the local community; in particular, but not exclusively, by providing tuition and art/craft facilities.
We provide painting and craft clubs and classes to artists young and old, novices and more experienced. We exhibit the artist's artwork and have a small retail shop for art materials
We cover drawing, watercolour, acrylic, oil and water-soluble oil painting as well as a wide range of general craft activities.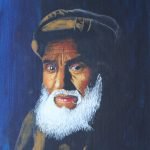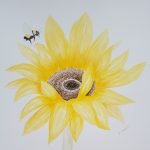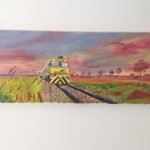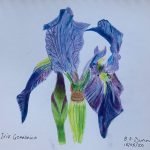 Here is a selection of some of the paintings produced by the Newbiggin Arts Centre Artists during the recent lockdown.
We have recently refurbished our exhibition space and will be presenting the artwork produced by our members, rotating on a monthly basis.
After the post-COVID re-launch, we will be exhibiting some of the paintings produced by our artists during the lockdown when we were unable to get together, paint together and see each others paintings.
To allow us to share our lockdown paintings with each other, we created an online virtual gallery.  The response was so good that we had to create a second virtual gallery to cope with the output.
You can visit the firstvirtual gallery by going to:
https://www.artsteps.com/view/5e8db2dd01608162e13d9d60
and the second gallery by going to:
https://www.artsteps.com/view/5ef9b5ea8edcb11c650a4e54